Exhibitions
The Gallery at Linlithgow Burgh Halls presents a changing programme of high quality solo shows, touring exhibitions and contemporary work. The Gallery aims to exhibit significant work by national and international artists that resonates with this unique building. Entry to all exhibitions is free.
---
Virtual Tours
A virtual tour of our current exhibition Calder Wood | Contemporary perspectives on an ancient woodland is also available.
---
Past Exhibitions
Enjoy virtual tours and more information about our recent exhibitions from the following page - Past Exhibitions
---
Current and Future Exhibitions
Each exhibition is normally accompanied by a group gallery talk, find out what's currently on from the pages below.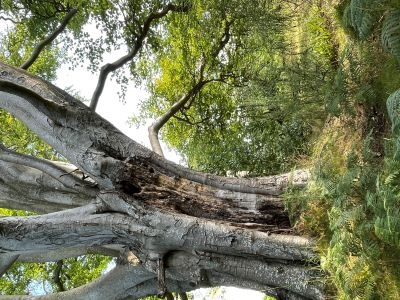 Friday 20 October 2023 to Sunday 21 January 2024. This mixed media exhibition brings together five artists with diverse approaches who share a passion for the natural world.